Canyon Hills Hike 1, November 22, 2003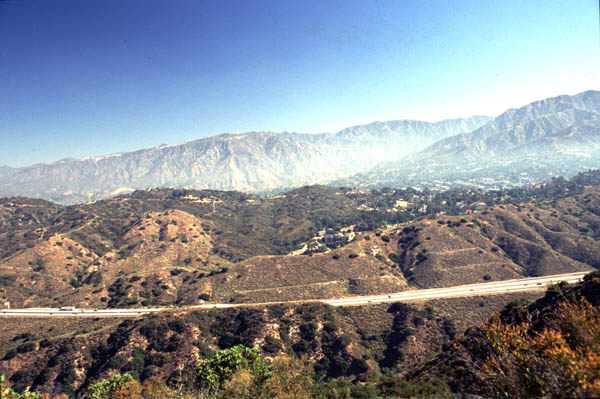 View of the proposed project site from the end of the hike
Photo by Dean Wallraff
About 25 hikers walked up Steve's Trail from La Tuna Canyon to get a great view of the beautiful open space that might one day be developed as Canyon Hills.
---
Canyon Hills Community Forum, Dec. 4, 2003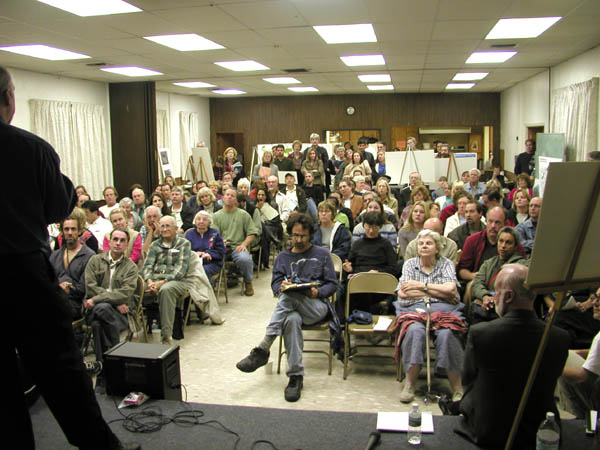 Photo by Mary Lee Tieman / Foothill Sentinel
We had a great turnout (around 150 people) for this event, held at Faith Lutheran Church in Tujunga. The focus was on the Environmental Impact Report.
---
Canyon Hills Hike 2, Saturday, Dec. 21, 2003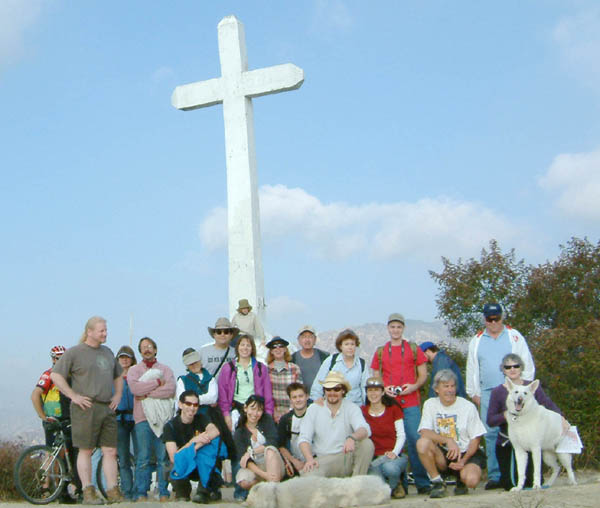 The group at the Cross of San Ysidro in Tujunga, just above the proposed Canyon Hills site
Photo by Dean Wallraff
---
Activists from the Sierra Club and Other Organizations
Picketing outside the Canyon Hills Community Meeting, Sunland, CA, June 23, 2004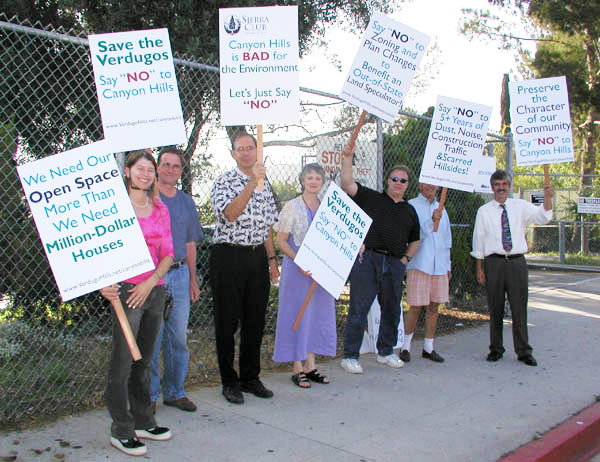 Photo by Mary Lee Tieman / Foothill Sentinel
---
Mock Funeral for Sunland/Tujunga and Community Rally
June 11, 2005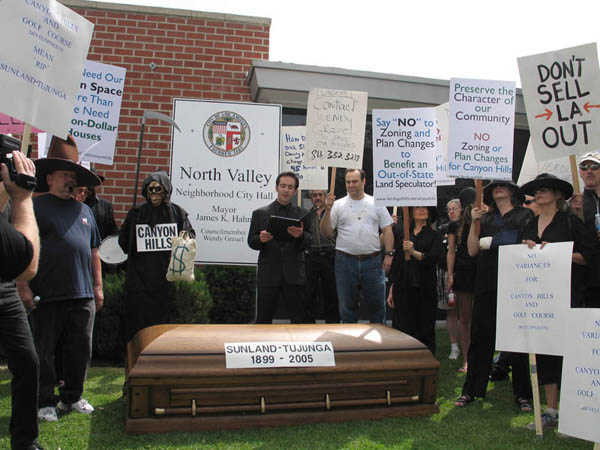 Photo by Johanna Zetterberg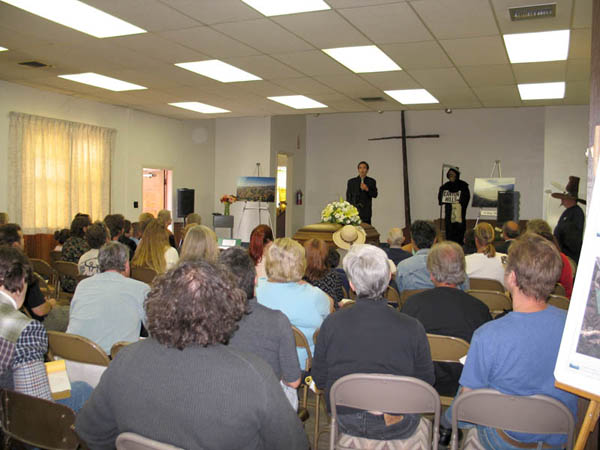 Photo by Johanna Zetterberg
FALCON Float in Sunland-Tujunga Independence Day Parade
July 4, 2005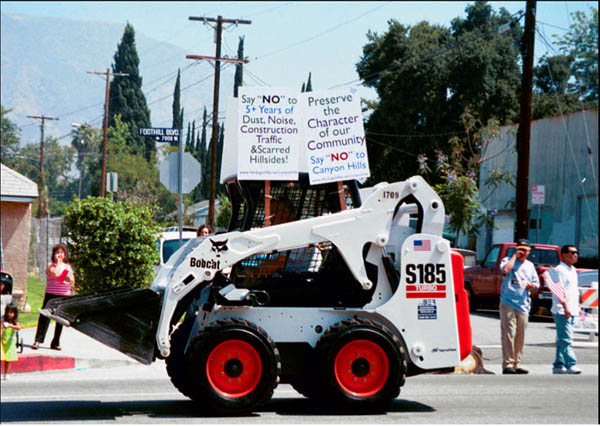 Photo by Lynne Lucas, Deja View Photography