Canyon Hills would convert this open space: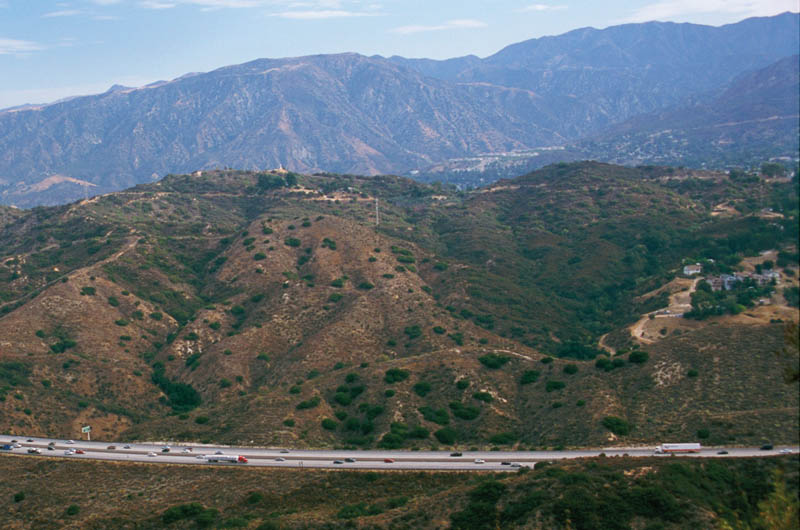 into a development that looks like this: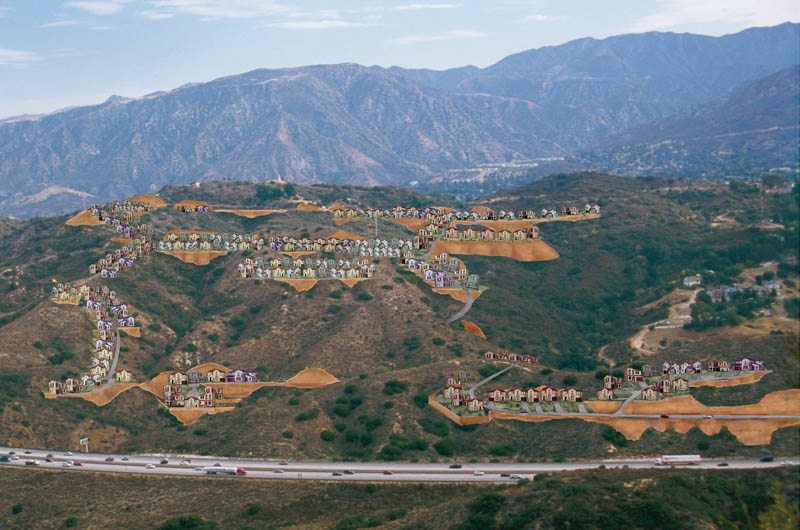 This is only an approximation by our artist based on a previous tract map, but we feel it gives a fairly accurate impression of the way the 230-home version of the project would have looked. The developer has offered to remove 9 of the closest houses to the freeway from the project. The graded areas would be planted with ground cover.